Welcome to Glendale Hookah Lounge
At Glendale Hookah Lounge, we pride ourselves on providing an exceptional experience that combines delectable cuisine, an impressive bar selection, and the ultimate hookah experience. Step into our inviting space, designed to create a relaxed and entertaining atmosphere where friends and family can come together and indulge in fantastic food and explore the most exotic hookah flavors. We look forward to serving you!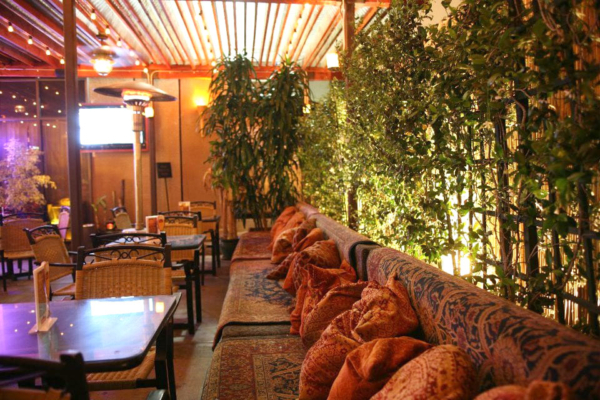 A relaxing lounge
offering the best of hookah,
food
and drinks!
Ignite Your Hookah Experience at Glendale Hookah Lounge
Step inside and immerse yourself in the world of hookah at Glendale Hookah Lounge. With an extensive selection of over 100 different hookah flavors, we proudly hold the title of the best spot in Glendale to indulge in shisha, or as it's more commonly known, hookah.
Whether you're a seasoned hookah connoisseur or new to the experience, our lounge offers a haven where you can unwind and enjoy the perfect hookah session. Our knowledgeable staff is always ready to assist you in selecting the ideal flavor to suit your preferences.
Visit us at Glendale Hookah Lounge and elevate your hookah experience to new heights. We look forward to providing you with a memorable and satisfying journey into the world of shisha.
Hookah Flavors
All Hookahs 25 | Refill 15
11-5 Daily Happy Hour 20 | Refill 11
Blackberry
Raspberry
Watermelon
Orange
Queen of Sex
White Peach
Sweet Melon
Pumpkin Pie
Blue Mist
Strawberry
Melon Blue
Coco Jumbo
Melon Due
Pomegranate
Blueberry
Fuzzy Navel
Pink
Code 69
Citrus Mist
Pirate's Cave
Pom Berry
Peach Queen
Bubble Gum
Tangerine Dream
Lemon Mint
Ambrosia
Tangelo
Spiced Chai
White Peach
Blueberry Muffin
Red Gummy Bear
White Gummy Bear
Chocolate Chill Mint
White Grape
Pineapple
Watermelon
Mint
Kiwi
Guava
Orange
Double Apple
Gum Mint
Melon
Lemon
Mango
Double Apple
Lemon
Peach
Orange
Mint
Hookahs, tobacco & accessories also available
Glendale Hookah Lounge
Experience the best of Glendale Hookah Lounge: over 100 hookah flavors, mouthwatering food, handcrafted cocktails, and chill music await you. Our friendly staff and cozy couches create a welcoming atmosphere where you can smoke, eat, drink, talk, study, and lounge to your heart's content. Join us for a truly enjoyable and memorable time at Glendale Hookah Lounge.
"Hookah was amazing with hot tea! Definitely coming back."
"Great place! Excellent food! Always a big crowd and busy most of the days! Highly recommend A+"
"My girlfriend and I always enjoy our time here. Reasonable prices , great food and attentive customer service."
"Awesome place to hang out to enjoy tasty Mediterranean food and hookah"
"Very good shishas with reasonable prices. Big portion of Nachos. Minimum age 21y. They had a DJ on the day I visited"
Perfect setting for a group party
Embracing the rich history of the hookah, we stand as the premier destination for a premium hookah experience in Glendale, California. Immerse yourself in our sophisticated shisha lounge, offering an array of exciting flavors that honor the origins of this timeless tradition.
Glendale Hookah Lounge is not just a place to enjoy hookah; it's a complete dining and social experience. Sit back, relax, and savor our delectable menu crafted with care, accompanied by an exceptional cocktail list and a fully stocked bar to enhance your visit.
Indulge in the epitome of quality hookah as our lounge sets the premium standard. Our commitment to outstanding service extends beyond the hookah itself, as we take pride in serving you exquisite dishes and perfectly crafted cocktails.
Celebrate in style at Glendale Hookah Lounge with a tantalizing selection of mouthwatering pizzas, juicy burgers, delectable sandwiches, flavorful appetizers, and refreshing salads. Pair your favorite dish with a choice of refreshing beers on tap while immersing yourself in the latest entertainment on our large flat-screen TVs. Our diverse menu caters to every taste, ensuring an unforgettable and satisfying hookah experience for all.
Gather your group and join us today at Glendale Hookah Lounge, where we combine the finest hookah, delectable cuisine, and a vibrant atmosphere to create cherished memories.
The #1 Restaurant and Hookah Lounge in Glendale
Taste the Exquisite at Glendale's Premier Dining Spot
Indulge in the finest foods at Glendale Hookah Lounge. Our menu features mouthwatering options like BBQ Chicken Pizza, Margherita Pizza, Chicken Pesto Pizza, The Works Pizza, Chicken Bacon Club Sandwich, Chicken Pesto Panini, Cali Burger, and Chicken Kabob Sandwich. Whether it's lunch or dinner, our diverse dishes are sure to satisfy your cravings. Join us for an exceptional dining experience you won't forget.
Unwind and Revel in the Finest Hookah Flavors
Experience the best of hookah flavors at Glendale Hookah Lounge, the premier restaurant in Glendale, California. Choose from a wide selection of top brands like Starbuzz, Fumari, Alfakher, and Nakhla, offering enticing flavors such as Sweet Melon, Lemon Mint, Kiwi, and Double Apple. Enjoy the rich and unique flavor profiles in the privacy of our indoor area or the comfort of our outdoor seating. Join us with friends and family to celebrate the art of hookah and indulge in an exceptional hubbly experience.
Crafted Drinks and Unparalleled Vibes
Experience a top-notch bar at Glendale Hookah Lounge. Our full bar offers an array of options, including refreshing cocktails like Michelada, Moscow Mule, Mayan Mule, Mimosa, and Margarita – Gold. Explore our exclusive selection of hard liquors such as Hennessy VSOP, Patron, Grey Goose, Don Julio Añejo, 1942, and Glenlivet 12. Indulge in our wine and bubbly selection, featuring Sangria, Chardonnay, Champagne, Cabernet, Pinot Grigio, and Rose. Quench your thirst with a variety of beers on tap, including Blue Moon and Modelo Especial. Join us for a relaxing and enjoyable time at Glendale Hookah Lounge, where quality hookah and a great bar experience await you.
Blog & News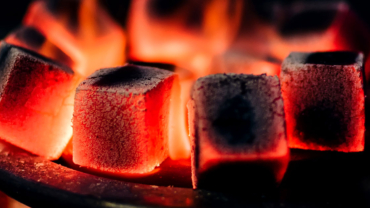 We are the #1 Hookah Lounge in Glendale Hookah is one of the most popular social and relaxation activities that have been around for many years. Hookah, also less formally known as hubbly or shisha, has steered away from the occasional puff in the comfort of home to creating spectacular…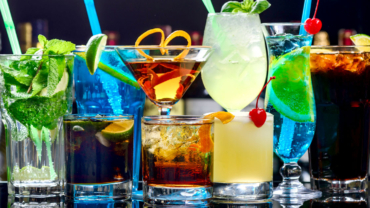 Hookah remains one of the most popular and much-loved past-times among people from all over the world. Your hookah lounge is a contemporary space where one can simply relax while smoking different flavors of tobacco through a hookah pipe. A hookah or shisha bar maintains much of the traditions from…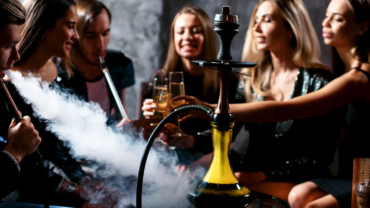 Welcome to the extraordinary world of Glendale Hookah Lounge, where relaxation, stress relief, and fun await you in a trendy environment. Indulge in unique hookah with smooth and sensational flavors that will captivate your senses. Our California-based lounge offers both indoor and outdoor settings, and has gained immense popularity. An…