Welcome to Glendale Hookah Lounge
Glendale Hookah Lounge is where you'll find the finest foods, an incredible bar, and the best hookah experience. We present a relaxed yet entertaining space where friends and family can spend time together over great food and the most exotic hookah flavors. Offering an excellent and diverse menu, join us every day of the week, including Wednesday through Sunday, when our resident DJ showcases the best beats.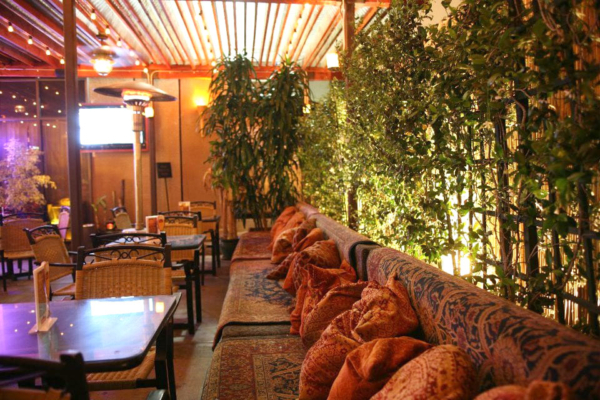 A relaxing lounge
offering the best of hookah,
food
and drinks!
Come on in and get your hookah!
Be sure to visit us at the Glendale Hookah Lounge! With more than 100 different hookah flavors to choose from, we are simply the best spot in Glendale for shisha or the more popularly known, hookah!
Hookah Flavors
All Hookahs 25 | Refill 15
11-5 Daily Happy Hour 20 | Refill 11
Blackberry
Raspberry
Watermelon
Orange
Queen of Sex
White Peach
Sweet Melon
Pumpkin Pie
Blue Mist
Strawberry
Melon Blue
Coco Jumbo
Melon Due
Pomegranate
Blueberry
Fuzzy Navel
Pink
Code 69
Citrus Mist
Pirate's Cave
Pom Berry
Peach Queen
Bubble Gum
Tangerine Dream
Lemon Mint
Ambrosia
Tangelo
Spiced Chai
White Peach
Blueberry Muffin
Red Gummy Bear
White Gummy Bear
Chocolate Chill Mint
White Grape
Pineapple
Watermelon
Mint
Kiwi
Guava
Orange
Double Apple
Gum Mint
Melon
Lemon
Mango
Double Apple
Lemon
Peach
Orange
Mint
Hookahs, tobacco & accessories also available
Glendale Hookah Lounge
Glendale Hookah Lounge offers over 100 hookah flavors, delicious food, cocktails, and chill music; a fun and friendly staff and plenty of comfy couches to relax in. Smoke. Eat. Drink. Talk. Study. Lounge with us.
"Hookah was amazing with hot tea! Definitely coming back."
"Great place! Excellent food! Always a big crowd and busy most of the days! Highly recommend A+"
"My girlfriend and I always enjoy our time here. Reasonable prices , great food and attentive customer service."
"Awesome place to hang out to enjoy tasty Mediterranean food and hookah"
"Very good shishas with reasonable prices. Big portion of Nachos. Minimum age 21y. They had a DJ on the day I visited"
Perfect setting for a group party
The hookah has been around for some time, dating back hundreds of years. Staying true to its origins, we are the only premium hookah restaurant in Glendale, California, offering a sophisticated shisha lounge with exciting flavors to choose from.
The Glendale Hookah Lounge is your food, drink, and hookah restaurant where you can sit back, relax, and enjoy our unique range of hubbly. We offer a delicious menu, exceptional cocktail list, and a full bar to complement your experience.
Our hookah lounge provides the premium standard for quality hookah. We take pride in providing our guests with outstanding service, including delectable dishes and cocktails to match.
Celebrate with pizzas and beer on tap or enjoy a creamy, sweet dessert while viewing our large flat-screen TVs! With something for everyone, join us to experience the finest, sensual hookah.
The #1 Restaurant and Hookah Lounge in Glendale
Finest Foods
At Glendale Hookah Lounge we provide exceptional experiences for every guest. Our menu includes your favorite foods from delectable burgers and the cheesiest pizza to freshly prepared sandwiches. We also have some of the most delicious appetizers and salads in town. Be sure to visit us for a taste of our diverse dishes, whether a fantastic lunch or delicious dinner.
Hookah Lounge
Try our full range of hookah flavors from the best restaurant in Glendale, California. We provide the leading hubbly experience with rich and unique flavor profiles you can enjoy privately indoors or in our comfortable outdoor seating areas. Meet your friends and family for fun, entertainment and celebrate the art of our famous hookah.
Bar
Enjoy our full bar with beer on tap, exclusive range of hard liquor, and amazing list of cocktails. Visit us for a glass of fine wine and our incredible hookah or join in on the entertainment Wednesdays to Sundays when our live DJ gets everyone in the party mood.
For the best local hookah, visit the Glendale Hookah Lounge in California.
Glendale Hookah Lounge is the place to be when you need to unwind after work, meet your friends for a glass of wine, or enjoy an incredible pizza or burger over quality hookah.
Blog & News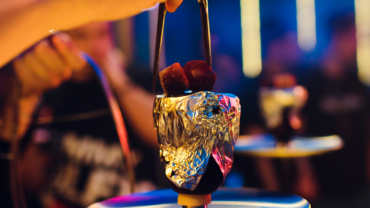 We are the #1 Hookah Lounge in Glendale   Hookah is one of the most popular social and relaxation activities that have been around for many years. Hookah, also less formally known as hubbly or shisha, has steered away from the occasional puff in the comfort of home to creating…
Hookah remains one of the most popular and much-loved past-times among people from all over the world. Your hookah lounge is a contemporary space where one can simply relax while smoking different flavors of tobacco through a hookah pipe. A hookah or shisha bar maintains much of the traditions from…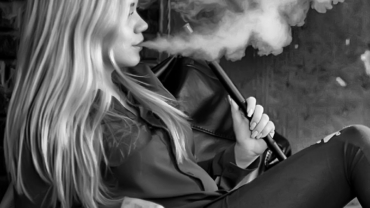 Glendale hookah lounge offers a one-of-a-kind opportunity to relax, release your stress, and have fun in a trendy environment. If you are interested in unique hookah with smooth and sensational flavors, the Glendale Hookah Lounge is the place to be. Offering a unique indoor and outdoor setting, the Glendale Hookah…