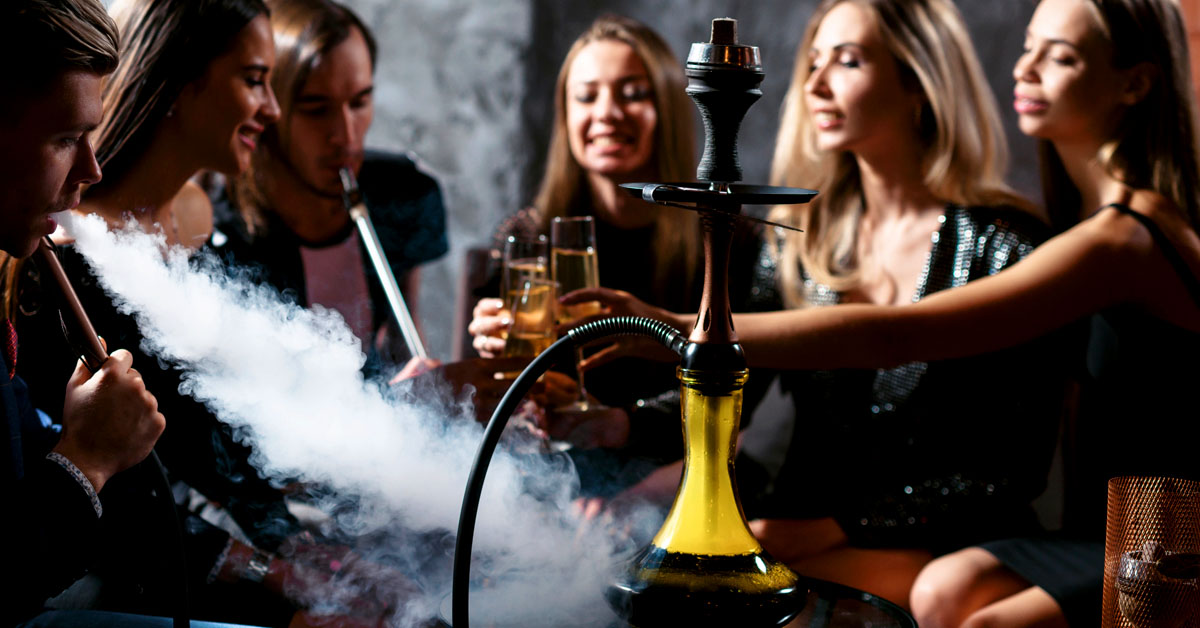 Why People Keep Coming Back for Hookah
Welcome to the extraordinary world of Glendale Hookah Lounge, where relaxation, stress relief, and fun await you in a trendy environment. Indulge in unique hookah with smooth and sensational flavors that will captivate your senses. Our California-based lounge offers both indoor and outdoor settings, and has gained immense popularity.
An Unforgettable Experience: Incredible Menu, Live DJ, and Full Bar
At Glendale Hookah Lounge, we know how to create an unforgettable experience. Enjoy our vibrant atmosphere accompanied by a live DJ, full bar, and a menu that will tantalize your taste buds. Discover why our lounge in Glendale is the ultimate destination for your hookah experience.
Why Glendale Hookah Lounge is the Ultimate Choice
The hookah has become a beloved recreational activity, allowing you to relax and enjoy quality time with friends and family. Experience a wide variety of flavors with the smoothest blends at Glendale Hookah Lounge. Our exceptional service, menu, and hookah offerings keep our customers coming back for more. Come and see for yourself!
Relax in Our Trendy Hookah Lounge
Whether you're looking for a delicious bite from our fantastic menu or seeking premium hookah, our trendy hookah lounge is here to create memorable and enjoyable experiences. Unlike any other, our hookah bar and restaurant caters to both individual patrons and groups. Whether you want to enjoy your own hookah or share it with friends, we guarantee an exceptional shisha experience.
Embrace the Social Celebration
At Glendale Hookah Lounge, we cater to your interests and provide an ambiance that's contemporary and entertaining. Enhance your hookah experience from Wednesdays to Sundays with our live DJ. Celebrate your birthday or any special occasion by inviting your friends and family to join you in smoking your favorite shisha flavors. If you're new to hookah, make your first hubbly experience the best at our hookah bar and restaurant.
Unwind with Incredible Hookah
Celebrate the rich Middle Eastern heritage as we bring contemporary and traditional worlds together, offering an unparalleled hookah experience. With our exceptional service, delectable food, refreshing drinks, and fantastic hookah, Glendale Hookah Lounge and Restaurant promises to keep you coming back for more.
Join us and embark on an extraordinary journey of relaxation, flavor, and entertainment at Glendale Hookah Lounge.