About Glendale Hookah Lounge
Established in 2005, Glendale Hookah Lounge has become the epitome of exceptional dining and hookah indulgence in Glendale, California. What began as a modest establishment with a flavorful menu and captivating hookah offerings has transformed into a beloved and distinct restaurant destination.
Immerse yourself in our diverse menu, designed to tantalize taste buds. Our full bar offers a variety of drinks to complement your meal. Our hookah flavors are unmatched, creating a unique experience that can only be enjoyed here.
Unmatched Hookah Flavors, Delicious Food, and Relaxing Ambiance
Discover why Glendale Hookah Lounge is the ultimate destination. With over 100 incredible hookah flavors, we offer a menu that combines delectable food and drinks with the finest hookah experience. Our commitment to quality and traditional shisha sets us apart, as we bring you the most amazing range of hookah flavors. Whether indoors or outdoors, our relaxed seating allows you to enjoy exceptional hookah privately or under the stars.
Perfect for groups, families, and friends, our Bar and Restaurant provides a space to unwind and indulge. Treat yourself to delicious food, incredible cocktails, and, of course, the best hookah in town at Glendale Hookah Lounge.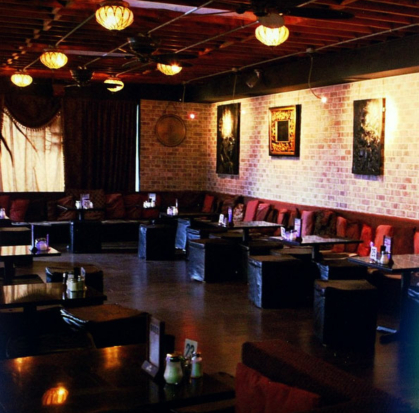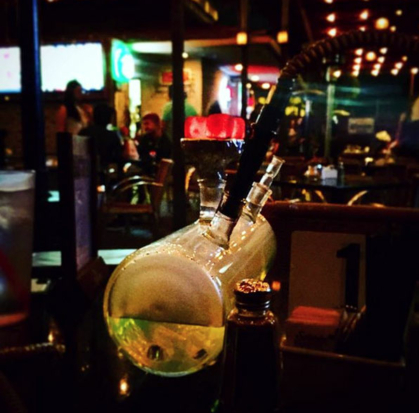 Visit Us Any Day of the Week
We are open seven days a week and offer our customers a ton of specials. Not only will you find the best prices with us but also create lasting memories when you join us for entertainment, exceptional food, and a list of cocktails, wine, and beer on tap. If it's a pizza or a burger you're craving, why not pair your food pleasures with a flavorful hookah!
Discover an Unforgettable Hookah Experience at Glendale Hookah Lounge
Step into our inviting ambiance, where both indoor and outdoor seating options await. Immerse yourself in a great atmosphere while savoring delectable food and refreshing drinks. And, of course, indulge in our premium quality hookah, boasting an extensive selection of over 100 flavors of shisha. With endless options to choose from, your hookah experience at Glendale Hookah Lounge will always be a flavorful adventure.
Delicious Food.
Pizzas, Burgers, Sandwiches.
And More!