About Glendale Hookah Lounge
Glendale Hookah Lounge is the best restaurant and hookah lounge in Glendale, California. We first opened our doors in 2005, offering a simple but tasty menu with incredible hookah to match. Today, we have grown into a popular and unique restaurant offering a diverse menu, a full bar, and the most excellent hookah flavors our guests will not find elsewhere.
Why we are the Best
With more than 100 incredible hookah flavors to choose from, we combine a menu of delicious food and drinks with the finest hookah. What makes our hookah so highly sought after is our commitment to quality and staying true to traditional shisha, more commonly known as hookah. We have searched far and wide to present every customer who walks through our doors with the most amazing hookah range. With our relaxed and contemporary indoor and outdoor seating, you can enjoy some fine hookah privately or under the stars.
Our Bar and Restaurant is an excellent place for groups, families, and friends. We want you to chill and to unwind with some delicious food, incredible cocktails, and hookah, of course!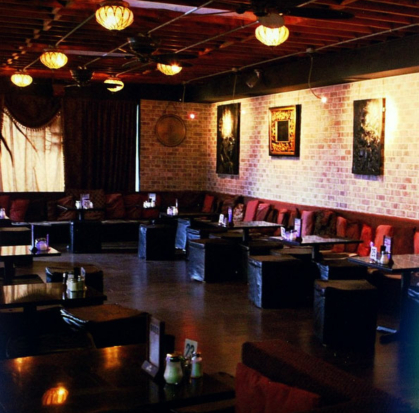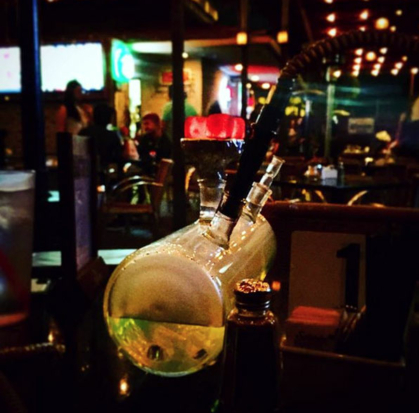 Visit Us Any Day of the Week
We are open seven days a week and offer our customers a ton of specials. Not only will you find the best prices with us but also create lasting memories when you join us for entertainment, exceptional food, and a list of cocktails, wine, and beer on tap. If it's a pizza or a burger you're craving, why not pair your food pleasures with a flavorful hookah!
Come on in and get your hookah!
Whether you sit indoors or outdoors our customers enjoy the great atmosphere, the food, the drinks, and of course the quality Hookah. With over 100 flavors of shisha to chose from, you will never run out of options.
Delicious Food.
Pizzas, Burgers, Sandwiches.
And More!